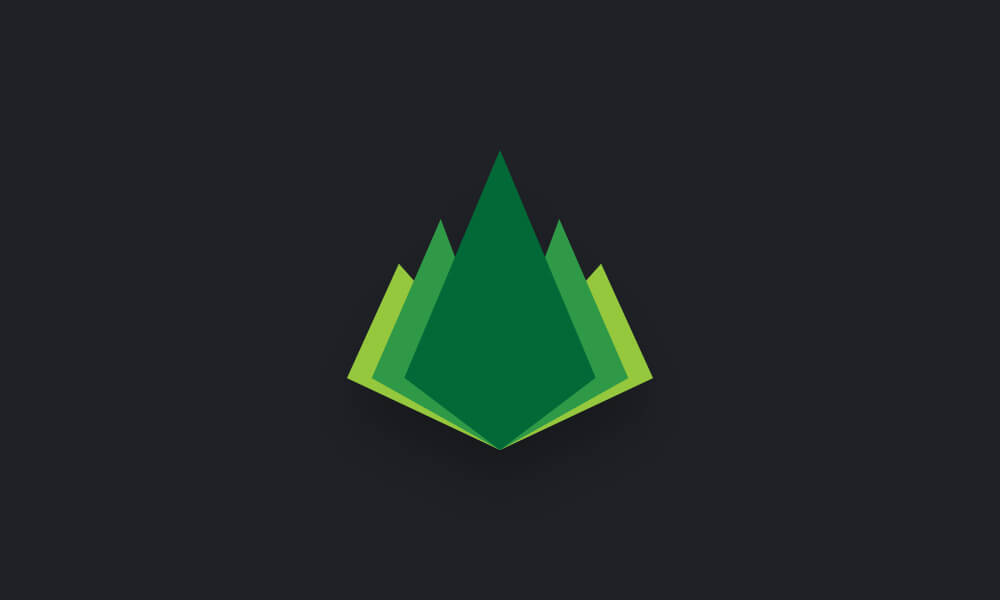 March 23, 2020
As a welcome to our new Design Tree Blog, we've done a Q & A with a handful of degreed engineers from our Twin Cities office to see how they found their way into the A&E industry from Mechanical or Electrical engineering school.
Robert Schuster – Mechanical
Tom Bernstein – Electrical
Joe Klinkhammer – Mechanical
Grant Trokey – Mechanical
Q1: Was engineering your first choice for your college degree? (if no, what was your first choice)
R: No. I studied philosophy for 3 semesters before ultimately pursuing a degree in mechanical engineering.
T: Yes. I knew I wanted to be an engineer ever since I took PLTW courses in High School.
J: Engineering was my first choice (I was originally going to double major in Mechanical and Electrical) but not the only path I saw or necessarily wanted to explore.  I think every engineer I know quietly struggles with right brain dominant side of this degree/job so there were certainly times I considered going into other fields like psychology or philosophy.
G: Yes, I knew all through high school some type of engineering would likely be my career path.
Q2: Did you choose a different engineering type before you landed in the type you hold your degree in? (If yes, what was/were it/they?)
R: No. Once I started engineering coursework it was mechanical engineering all the way.
T: Yes. I studied as a chemical engineer for 1.5 semesters before switching to computer engineering. After another 0.5 semester and a summer term, I then decided on electrical engineering. Essentially why I decided to swap was that computers fascinated me but programming did not. There was less programming with electrical engineering so I ran with that.
J: Like I said, originally I was going to double major mech and elec, but I think I got talked out of it by my professors and the fact that it was just about impossible to do in less than 5 years.
G: My first semester of college I was enrolled in chemical engineering, but after the first semester I switched to mechanical since it was more broad.
Q3: What do you think your passion for engineering stems from?
R: Love of math, logic, critical thinking, and problem solving.
T: For me, it is probably the problem solving and logic involved. I like finding solutions to puzzles and problems. I also enjoy tinkering around with technology and ideas to really get an idea of how they operate.
J: I think a lot of kids who are good at math and mechanically minded get pushed into STEM fields, and engineering is probably the one that most quickly gets you into the workforce in a productive way.  I was always interested in using problem-solving and increasing efficiency.  My dad would often chide me for spending more time creating a faster way to accomplish a task than it would have taken me to just accomplish whatever task we were working on.  So I guess my "passion" is just part of who I am that gets channeled into these particular problems of system design and increased efficiency.
G: Building things combined with a nerdy enjoyment of math and problem solving.
Q4: Did you have an influential teacher prior to college that really inspired you to go the engineering route?
R: I took several post-secondary enrollment option (PSEO) classes as a junior and senior in high school. I had a great calculus professor at Anoka Ramsey Community College who was influential and inspired me on my journey towards engineering.
T: To be honest, not really. I had a chemical teacher that I really liked who influenced me to go into chemical engineering, but the further I explored the program the more I realized I was not as fond of the subject as I thought I was in high school.
J: When I was in the second semester of my Junior year I took Heat Transfer with Dr. Jon Abraham.  He transformed thermodynamics, heat transfer, and fluid dynamics from just another set of engineering classes, into a study of the world and a way of explaining how the entire world works.  To this day I credit him with reshaping the world into a fundamentally discernable engineering problem.  That sounds strange but to be able to see everything from far off galaxies to the human body through the lens of simple, easy to understand, energy and mass transfer formulas can be really breath-taking and forever changes one's weltanschauung.
G: I had a physics teacher in high school that I really liked even though I didn't particularly like physics. So I guess that kept me interested. My 5th grade math teacher told my mom at conferences that I would be an engineer someday, which is kind of weird considering how young I was.
Q5: Are you the only engineer in your family or is engineering "in your blood" so to speak?
R: My mom has a bachelor's degree in computer science, but I am the only one in my immediate family that is actively working in the field of engineering.
T: Yes. My dad went to UMD and UMN-TC for a couple years for an EE degree but never finished it up.
J: Yeah, you could say engineering is "in the family".  Of my 4 older brothers, two are doctors and two are mechanical engineers, and med school seemed like a lot of hassle at the time.
G: Neither of my parents are in the engineering field, but a couple of my uncles and cousins are.
Q6: Did you do any internships while in college? (If yes, what types of companies or engineering services were your internships in?)
R: Yes. I did an internship at 3M's Corporate Research Process Lab in Woodbury during college. I assisted with testing, data analysis, and patent research regarding roll-to-roll manufacturing of thin films and adhesives.
T: Surprisingly, no. (But) I do recommend doing an internship.
J: Yes. I spent a year between my sophomore and junior year working at Denso International in Detroit and was an intern during my summer and through my Senior year at KEB America in Shakopee.  Denso is an automotive parts supplier, and I worked on automotive HVAC systems.  KEB specializes in electro-mechanical brakes, motors, clutches, and drive systems.  There I worked mostly on internal development projects but also did some sales support and thorough design analyses.
G: I was an intern for Design Tree starting before my sophomore year of college and interned with them throughout college before signing on full time as an engineer.
Q7: Did you get your degree with the intention of joining the building trades industry? (if no, did you even realize this avenue existed?)
R: No. I was largely unaware of the commercial consulting engineering field during college and certainly didn't directly plan on working in this industry. However, I knew that mechanical engineering is a very broad field offering many opportunities and was confident that I would find a career path that I would enjoy.
T: No, not at all. UMN-TC's curriculum focuses more on the technology side of Electrical Engineering, exploring more of the basics and theories on how all the technology we have today works from an electrical perspective. The college's angle is for its students to either go into research or land a job designing new technologies. I had no idea this industry existed, which is surprising due to the fact that this industry is so expansive. Buildings need to be created and designed somehow.
J: No, I didn't really have any specific industry in mind when I went to college and didn't realize this avenue existed.  I am glad I wound my way into this industry though, as I find the work engaging, the subject matter fits with my interests, and the universality of building systems keeps my options for employment incredibly fluid and flexible.
G: Not necessarily, but I figured out quickly that I didn't want to talk to machines all day and didn't really enjoy the machine design aspect of mechanical engineering (which is heavily pushed in college), so I was trying to figure out a different career path from that.
Q8: How did you end up designing systems for buildings? (Applied for every job that was titled "mechanical engineer", knew someone in the industry, etc.)
R: I ended up being hired by a consulting engineering firm directly out of college based on a referral/recommendation from a family friend.
T: Pretty much applied for a bunch of Electrical Engineering jobs out of college and found this industry sounded more interesting than other potential careers I was considering.
J: I was working at KEB doing more electro-mechanical work but my roommate was working at Wold.  So we would talk about our jobs a lot, and I decided I'd rather be in the HVAC/building industry.
G: I knew one of the architects that works with Design Tree on projects, and he helped me get in contact with Design Tree. That's when I realized that the building side of mechanical engineering really interested me vs. the machine design side.
Q9: How does the engineering/calculations work you're doing now differ from when you were in college?
R: The majority of the day-to-day calculations are less theoretical than many during my college days, but the underlying principles from college mathematics, physics, thermodynamics, etc. are used often.
T: Almost all of the theoretical aspects of my education are not used day-to-day. Most of the calculations have been done enough that a standard has been created and is used industry-wide. There are more specific aspects that are utilized like voltage drop calculations and basic Ohm's law power consumption calculations that are used.
J: I would say the calculations in college were more theoretical and could really vary from one class to another.  The calcs we do now are much more simplified and are more results oriented. 
G: It seems more logical on a day to day basis than in college doing theoretical problems with made up numbers. Most of the principles from college classes can be applied through a very broad perspective, but you figure out the calculations that you need pretty quick. The calculations are also much more software based rather than hand calculation based. And even if they are hand calculations, we typically put them in a spreadsheet to streamline the calculation process.
Q10: Any advice or insight you'd give to a soon-to-be grad that is considering a role in the AE world?
R: Pursue an internship if at all possible, as real-world experience is desired by employers and provides great material to discuss during interviews. Also, consider joining the American Society of Heating, Refrigerating and Air-Conditioning Engineers (ASHRAE) and/or the American Society of Plumbing Engineers (ASPE) as a student member.
T: If one is graduating high-school, I would try to land an internship and/or co-op position (more than one for work-diversity) if possible. Industry experience differs greatly than theoretical experience and, for me, real-world experience allowed me to see applications of what was done in school, which helped me on certification testing and day-to-day design concepts. Also find a community that supports and the work you do. For me, it was the University of Minnesota Marching Band. Not only did I have fun continuing to play music throughout college, but I was able to create new relationships (that led to networking prospects), develop solid social and communication skills, and was backed by a community that I could rely on if I needed help in any sense.
J: Be sure to take your FE exam while you are in college or just out of college, as taking that later gets harder and harder.  I think another thing I would recommend would be to get internships in a lot of different industries so that you can see what the work will be like in each industry.  Work/life balance can really shift based on what company you are at, but if you don't like the subject matter you are working on that will be true unless you switch industries.
G: It doesn't hurt to exhaust all options before you narrow down your interests. Even if you think you have it nailed down to a certain area, it's a good idea to take technical electives that broaden your knowledge.
---
Engineering the better way
Contact us today to tackle every phase of your next project with full-service expertise and business-driven partnerships designed to make an impact.