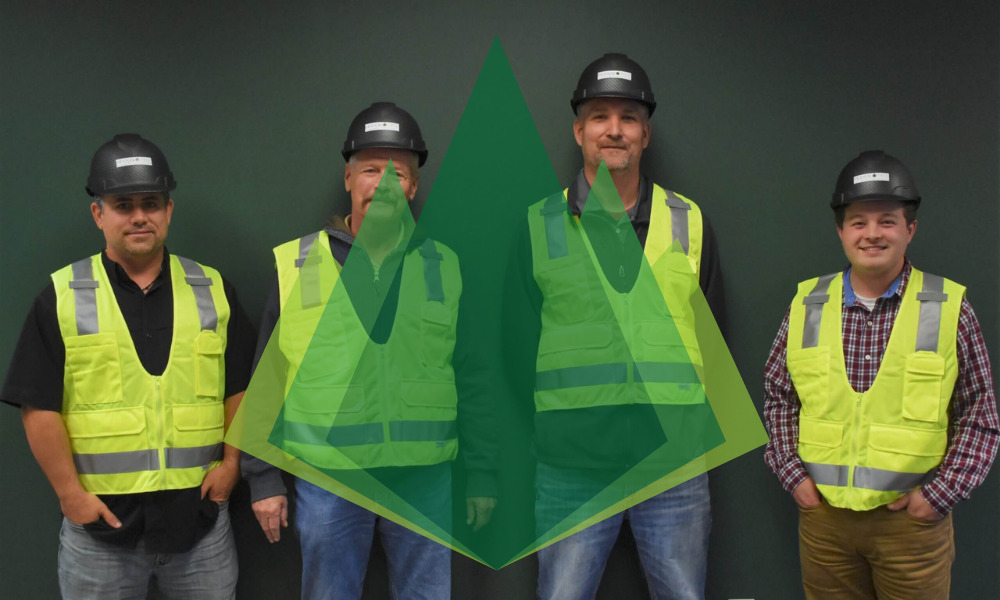 August 18, 2021
Boy did 2006 feel like a lifetime ago. I always knew we would get here someday, but I never thought it would feel this long.
I guess it makes sense though. A lot has happened over the past 15 years. We added dozens of new employees, completed hundreds of exciting projects, and put in thousands of hours of hard work.
Heck, a few of us even raised teenagers in that time!
With that said, I wanted to take this opportunity to celebrate everything and everyone that has helped make Design Tree what it is today.
A LOOK BACK AT SOME OF DESIGN TREE'S MAJOR MILESTONES
Fifteen years is a long time to grow, but with the right team, the right clients, and the right attitude, the sky is truly the limit.
Take a look below to see where it all began and follow our growth every step of the way.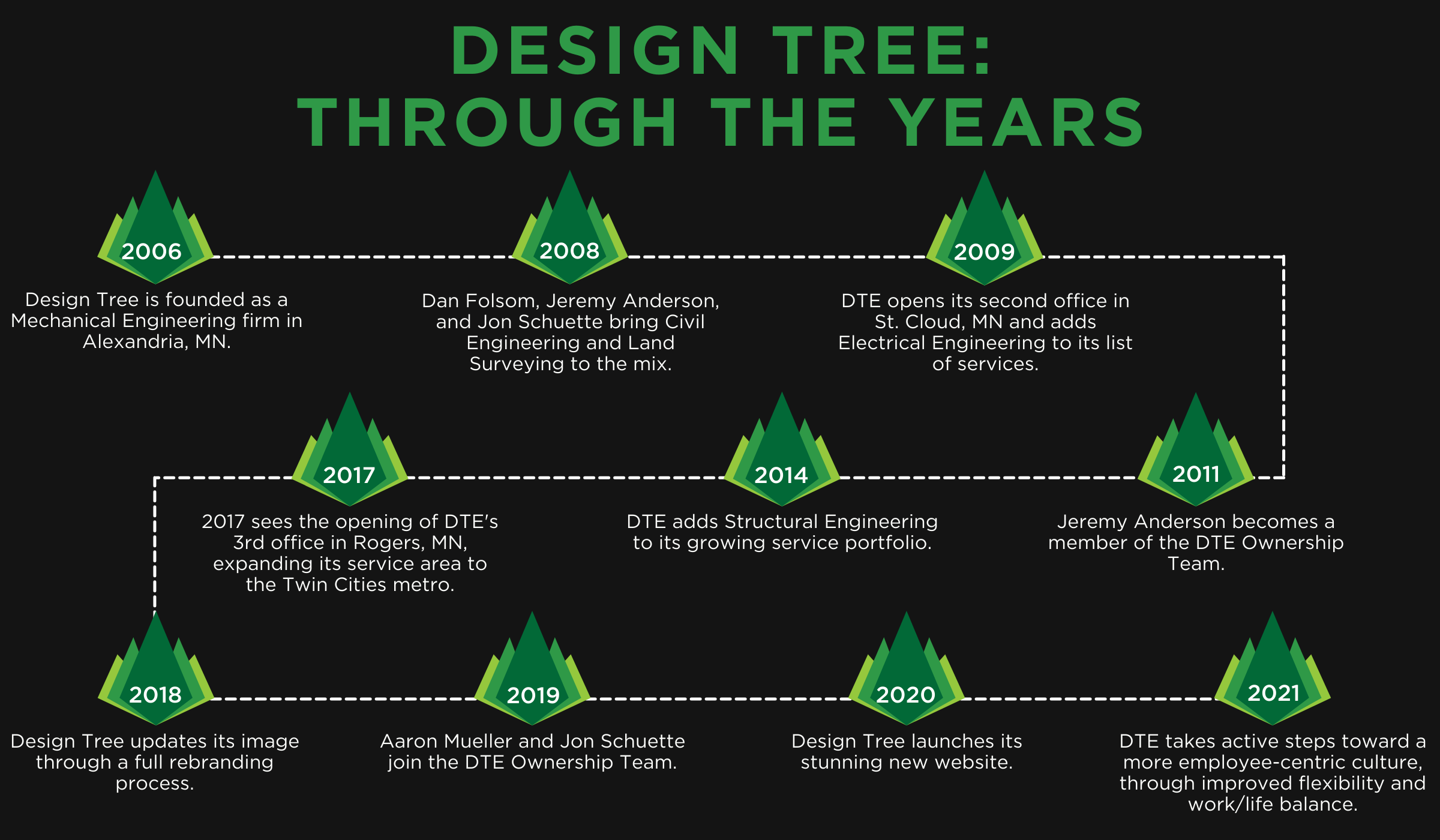 WHERE WE ARE AND WHERE WE'RE HEADED
This past year has been a huge opportunity for recovery, new growth, and learning to adapt to an ever-changing world. Throughout these trying times, Design Tree has embraced several fundamental workplace changes in an effort to foster expanded flexibility, develop a more employee-centric culture, and pursue a healthier work/life balance for all.
We love where we are today and can't wait to see what's coming next!
THANK YOU FOR 15 GREAT YEARS
A huge thank you to our clients and team members for making this day possible! It has been an incredible journey that started with a single discipline in one location—on the cusp of a recession, no less—and has evolved to five disciplines in three locations, growing stronger through a pandemic.
We look forward to a future of strengthening partnerships, new alignments, and a work environment free of boundaries.
---
Engineering the better way
Contact us today to tackle every phase of your next project with full-service expertise and business-driven partnerships designed to make an impact.